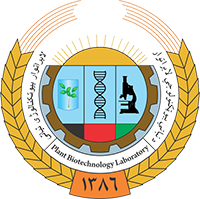 Introduction:
Afghanistans first Plant Biotechnology Laboratory was established in 2009 with the technical support and cooperation of the Aga Khan Foundation Afghanistan (AKF-A) and funds donated by the European Commission.
The laboratory is located in Badam Bagh- Kabul, the research area of the government line department the Ministry of Agriculture, Irrigation & Livestock.
Now this lab is working under the supervision of Seed and Planting Material Certification Directorate of MAIL.
Objectives:
The overall objective of the project is to support and improve the horticulture sector of the country by improving the quality of planting material for propagation. The lab works closely with the Perennial Horticulture Development Project, ANNGO, ANHDO, PHDP and its partners, and verifies the health status of national and exotic germplasm of fruits trees to insure the distribution of only healthy and high quality planting material to nursery growers and farmers. Each year, plant samples are collected for lab analyses from various agro-ecological zones of Afghanistan. The lab also actively participates in high level policy dialogue in order to develop control strategies for various pests and diseases, and to improve the nursery industry. The lab is well equipped with latest technologies and updated protocols are used to detect and identify fruit crops diseases.
Diagnostic facilities:
The plant pathogens (Virus, viroid, phytoplasma, bacteria and fungus) are detected and identified by classical methods and latest techniques (ELISA and PCR) and biological indexing. The lab also contains facility for plant nematode isolation from soil.
Tissue culture:
Clonal rootstocks (GF 677, Farlod40, FOX 16e, Pyrold warf and Gisela 5) are produced by micropropagation in the tissue culture unit of the lab. The same facility is used for Micrografting (Virus cleaning). An acclimatization facility for the clonal rootstock has been constructed near to lab.
Trainings & Capacity Building:
From time to time the lab provides opportunities of capacity building/Training/internship for the technical staff of NGOs (Involved in horticulture development), MAIL and university students.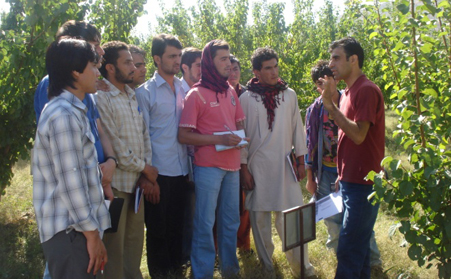 Policy dialogues:
Every year plant samples from various fruit trees are collected from all agro ecological zones (PHDP centers) of Afghanistan for the lab analyses. The lab is actively participating in the policy dialogue and the control strategies for the detected and identified pathogens.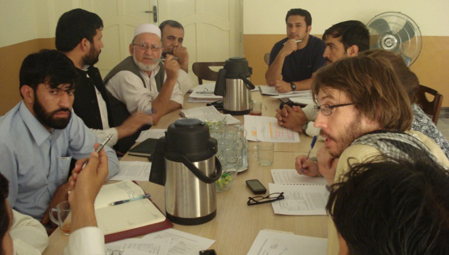 Experience sharing:
All the results and experience of Plant Biotechnology Laboratory is being shared with stakeholders on national and international level in seminars/workshops and conferences. The results are being published from time to time in international journals.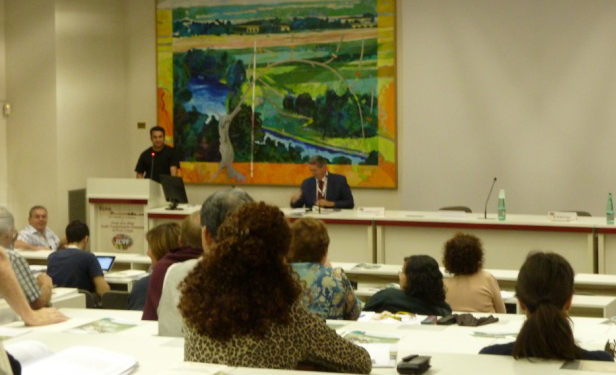 Units of PBTL:
Virology Unit:Detection and Identification of plant virus diseases by (ELISA, RT-PCR, Biological Indexing).
Microbiology Unit: Detection and identification of plant bacterial and fungal diseases by Culturing and Microscopy.
Tissue Culture Unit: Including (Production of clonal rootstock by micro propagation and Virus cleaning by microgragting).
Nematode Screening;